Grenfell Stay and Play
Grenfell Stay & Play is run by Souad Nourredine. 
The drop-in, is filled with toys, a soft play area, an area for painting, water and sand and a toy kitchen, is open 9.30 am - 12.30 pm Monday to Thursday term time only. There is a daily 'song-time' session for nursery rhymes, music and dancing at 11.30 am followed by a fruit snack.  There is also a kitchenette available for parents carers to prepare lunch for visiting children and make cups of tea. 
Grenfell Stay and Play
Oxford Gardens Primary School
W10 6NF
TEL: 020 7727 0854
Little Scrubs Play Hut
Welcomes you to their service:
A warm and friendly setting, where everyone is made to feel at home.
A place where your child can play and be with other children, while you meet and make new friends.  A place that is safe, full of fun activities to explore and investigate your child's curious little minds.
And a daily song time followed with a small snack.
'SO, COME ON ROLL UP YOUR SLEEVES!! FUN FOR YOU AND YOUR CHILD!
We are open Monday – Friday from 10 am – 1 pm
LITTLE SCRUBS PLAY HUT
DALGARNO GARDENS
LONDON W10 6AD
TEL: 020 8969 7779
What is a drop in?
A place where you can stay with your child and meet other parents and carers, and their children.
A place where you and your child can make new friends.
A warm and friendly environment full of toys and fun activities from messy play to a quiet book area.
A place where you can get advice and support from friendly staff and other professionals (eg, a speech and language therapist).
A place where you can bring lunch for your child and enjoy social time.
A place that organises outings, events and celebrations to reflect our multi cultural society.
Our drop in activities:
baby play area
drawing, painting and messy plan
sand and water
homecorner
music, stories and singing
building with large and small construction toys
puzzles and table top activities
crafts and painting
Outdoor Play (@ Little Scrubs Playhut)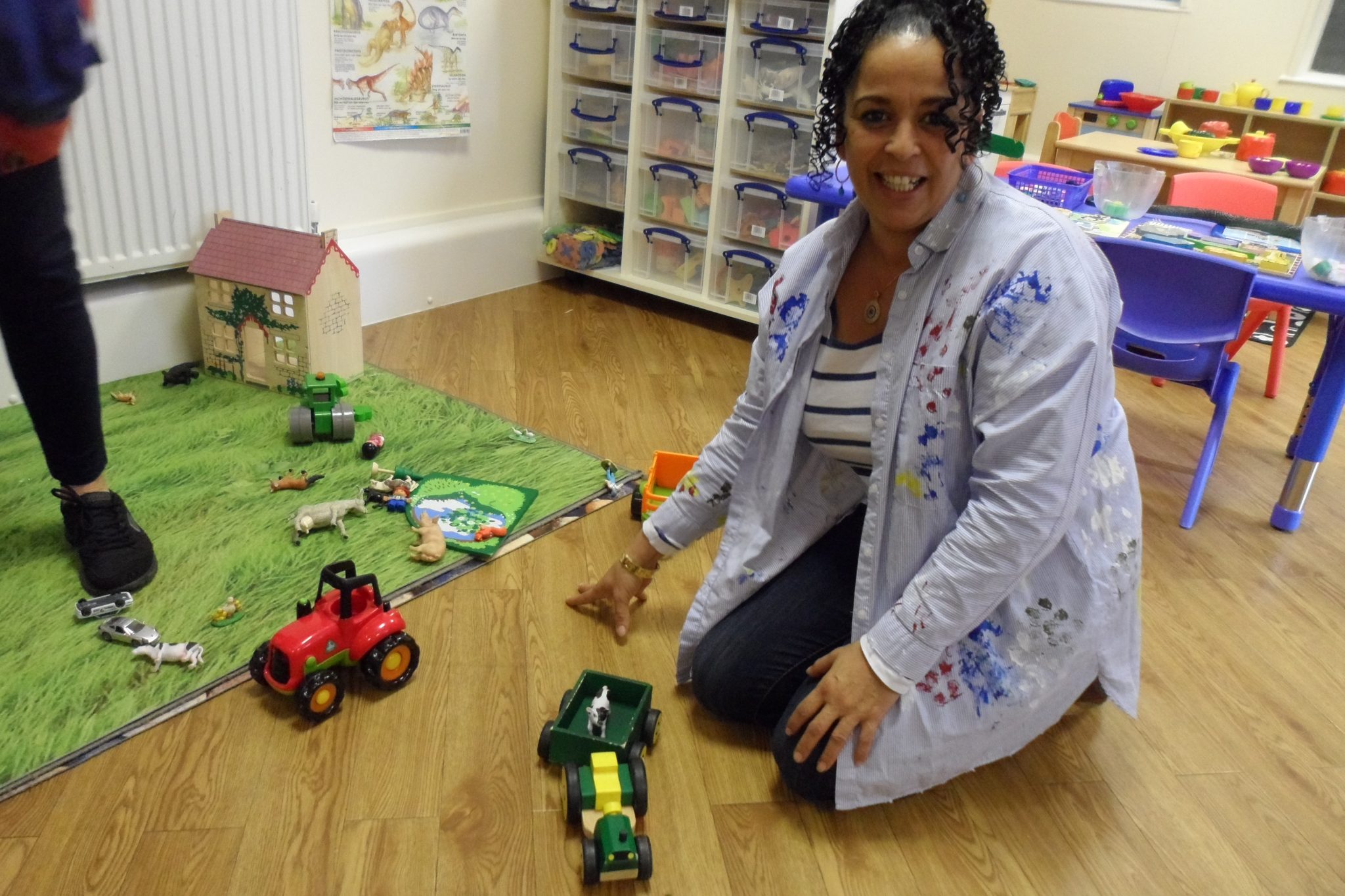 Souad
'I have worked for LWCCN since 1998 I am the drop-in centre coordinator. I have an NNEB qualification and a Level 5 Award in Leadership & Management. I enjoy my job which allows me to work with the community'